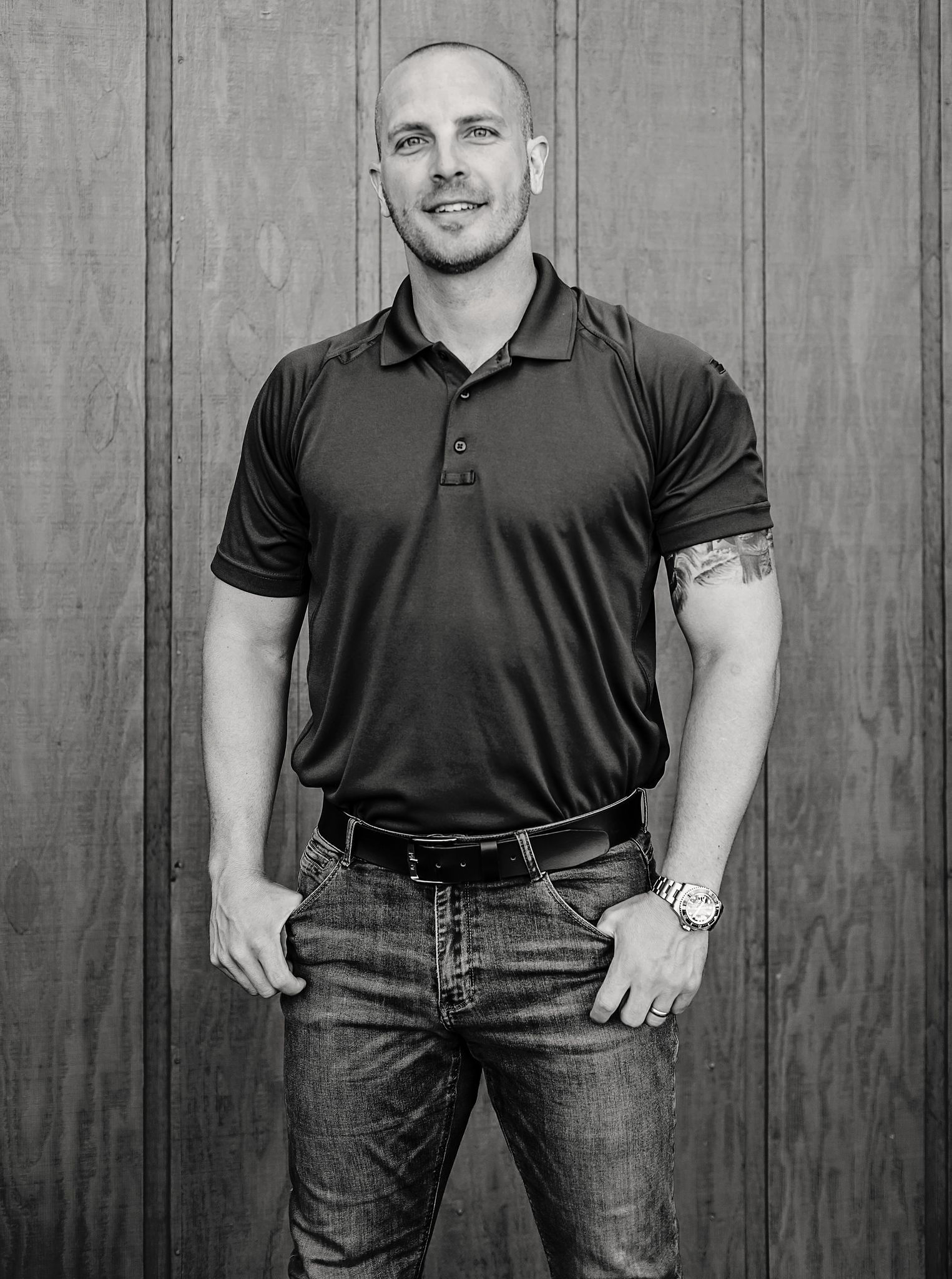 Meet
Alex
Alex Shattuck is a husband and father of four.
Prior to his professional career he served in the United States Marine Corps. Alex was an infantry rifleman and fought in Fallujah, Iraq in 2006 and 2007. He came home to a daughter he hadn't met, a manual labor job, and a half-finished college degree with zero experience in the business world. He finished his degree and found insurance in 2009. Within a decade, he opened two insurance agencies and received recognition for accomplishing the company's highest achievements, all while experiencing massive growth each year (10X'ing his income within the decade). This increase in revenue and profitability took place while simultaneously decreasing the number of hours worked in the business. In 2017, he started Shattuck Property Group, LLC, a real estate investment company amassing millions in real estate holdings within three years without partners or private money. In 2020, Complacency Kills, LLC was formed to further accomplish Alex's mission: to help small business owners decrease their hours while increasing their profits by killing complacency in their life and business.
My
Mission
Help small business owners decrease their hours while increasing their profits by killing complacency in their life and business.
Definition of COMPLACENCY
self-satisfaction especially when accompanied by unawareness of actual dangers or deficiencies. When it comes to safety, complacency can be dangerous.
an instance of usually unaware or uninformed self-satisfaction
"Complacency Kills" was a lesson learned while in the Marines fighting in Fallujah, Iraq. It was years later that I applied it to life at home.
Complacency kills our relationships, it kills our finances, our health and yes – complacency absolutely kills our businesses. Complacency can kill all areas of our life if we allow it. Because complacency kills, we must choose to kill complacency.
This site was created to share thoughts and ideas that will support my mission of showing how you can DECREASE the amount of hours you work in your business while actually INCREASING your profits from your business.
When I speak to other business owners and entrepreneurs and ask why they decided to go into business for themselves the top two reasons I hear are:
Flexibility in schedule / freedom

High income potential
What I find though, is most of us aren't checking both of these boxes. One poll of small business owners tells us that the majority work over 50 hours per week. Where's the time for freedom? According to PayScale, the average small business owner's salary is $59,000 per year. Where's the high income? Data from the Bureau of Labor Statistics tells us that 20% of small businesses fail in their first year, 30% in their second, 50% after five years and 70% of small business owners fail in their tenth year in business. Where is the risk versus reward payoff?
"Freedom and high income potential!" Somewhere it became an "OR" for us. We believe we can either have freedom OR we can have high income. I truly believe this not only can be an "AND" for everyone but it absolutely should be! It HAS to be "AND"! I'm passionate about taking business owners from 100 hours per week to 50, then 50 to 25 and then 25 down to what their target number is. I also want to make sure those hours remaining are enjoyable because of this new mindset. This is attainable while simultaneously increasing profits from the business. When all of this happens, the result is that the business not only avoids becoming a statistic like you just read, but also ends up dominating its industry.