What Business Owners MUST Learn From Teaching & Policing to Survive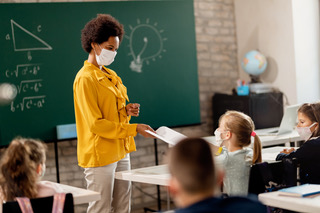 "It's cheaper to keep her." 
If you ever want marital advice from a salty old Marine vet- I have a good buddy named Derek that will deliver you that message. No charge. Let me know and I'll make the introduction. 
Recruiting is no easy task these days for many. 
Growing the business is no easy task these days for many. 
As business owners, we often focus on the struggle more than the solution. 
If your growth is a pain point- you'll need to increase the activity that drives production results but in addition to that- you'll want to also focus on retaining the customers you already have. 
If recruiting is a pain point- you'll need to recruit harder. In addition to that though- you need to focus on what team members you have in the seat currently. If you have some worth keeping around you'll want to ask yourself what you can do to increase their productivity while at the same time- keeping them happy in the role. 
Back in 2008-2009 my wife and I were both wrapping up our college degrees. Her degree was in Education and mine was in Criminal Justice. She wanted to be a teacher and I wanted to be a police officer. There was a problem though…. so did everyone else. When there was a teacher, or police officer, job opening there were hundreds of qualified applicants competing for that opportunity. 
This is no longer the case. 
Recently, I was driving on the highway when I noticed a huge billboard that caught my attention. It read:
"WANT TO TEACH? WHEN CAN YOU START?"
Really?!
We're talking about recruiting and hiring individuals to teach our kids. The future of our country. How did the barrier to entry become so low? Law enforcement is also struggling to recruit and hire.
It's not just that these occupations are struggling to recruit and hire. They are also struggling to keep the good people that they have. When you combine those two issues (recruiting struggle + retention struggle) you'll find that turns into a real problem. It turns into needing a billboard advertising to anyone who can fog a mirror. 
So what can business owners learn from these occupations and what can we do to avoid the same devastation within our business?
1. Pay Your Team: 
When you have a good employee that brings a certain level of value to the business- you need to meet (or exceed) that value with money. The exchange of value between employer and employee should not have a winner and loser. When in doubt- err on the side of being on the losing end. That temporary feeling of loss will go away when you realize it was a solid long term play. Teachers and police officers have been overworked and underpaid over the last decade. This is one reason they are losing good people while struggling to replace them. 
2. Don't View Benefits As Expenses:
There's nothing wrong with watching your expenses closely. In fact, you should but as you start to cut expenses- leave your employee's benefits alone. Don't look at this money spent as an expense you can cut but an investment you are making into your team, and ultimately your business. Saving thousands in the short term can cost you millions long term if your decisions impact your ability to recruit and retain good people. You'll most likely see a decrease in productivity from the ones that do stick around. 
3. Brand Your Opportunity As a Noble Profession:
Teaching and policing are as noble as a profession can get. These professions are as noble today as they were a decade ago. Unfortunately, many in those roles aren't being treated as if this is the case. This impacts the retention of good people and the recruiting of good people. Twenty years ago most parents wouldn't try to talk their children out of going into education. Twenty years ago when you were asked what you wanted to be when you grew up and you responded with "I want to be a police officer"- that wasn't a controversial statement. As business owners, we need to identify what makes our opportunity a noble profession and continuously deliver that message to our team and beyond. 
4. Invest In Their Development:
If we want teachers and police officers to do a better job and make fewer mistakes we need to invest in them and their development. Defunding any profession will lead to less qualified individuals being hired and less training for those less qualified individuals. When this happens the results can be devastating. We need to invest into developing our team. This will increase the likelihood of them being successful in the role. This success will lead to retention of good people. In addition to that, having this culture will increase your ability to recruit more good people into your business. 
5. Don't Be an Asshole:
Last, but certainly not least. I wish I didn't have to include this one but hey- there's no shortage of assholes. You can do the first 4 but if you drop the ball with #5- you lose. Sadly, I'm a Detroit Lions fan. I'm just going to say it: Barry Sanders was the best running back to ever play the game. Detroit took care of 1-4 but failed on #5. He could have easily broken the all-time rushing record, and continued to make millions playing the game that he loved, but he walked. Barry Sanders walked away in his prime and it wasn't about the money, the benefits, the profession, or the development. It is said he was very displeased with the culture, coaches and management.
"My desire to exit the game is greater than my desire to remain in it." -Barry Sanders
What are you doing to ensure your employees have a greater desire to remain in it?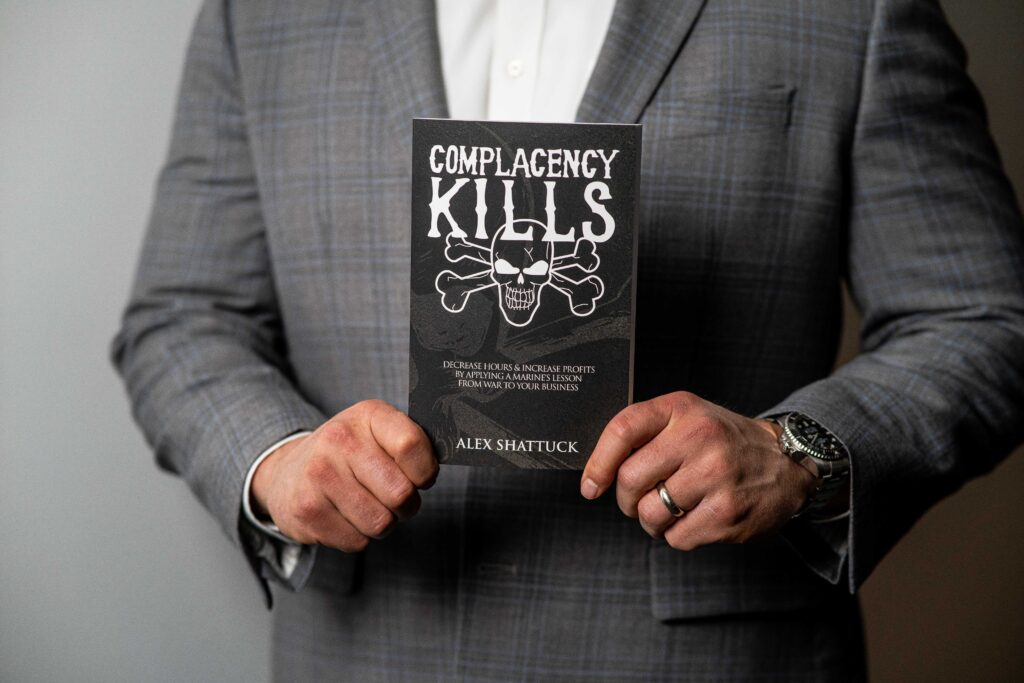 Get a FREE digital copy of Alex's book today!
You probably started your business with dreams of having a high income and freedom. You may have found that you sacrificed one, if not both, of these objectives. In this book Alex masterfully applies the brutal lessons he learned in Iraq to business here at home.